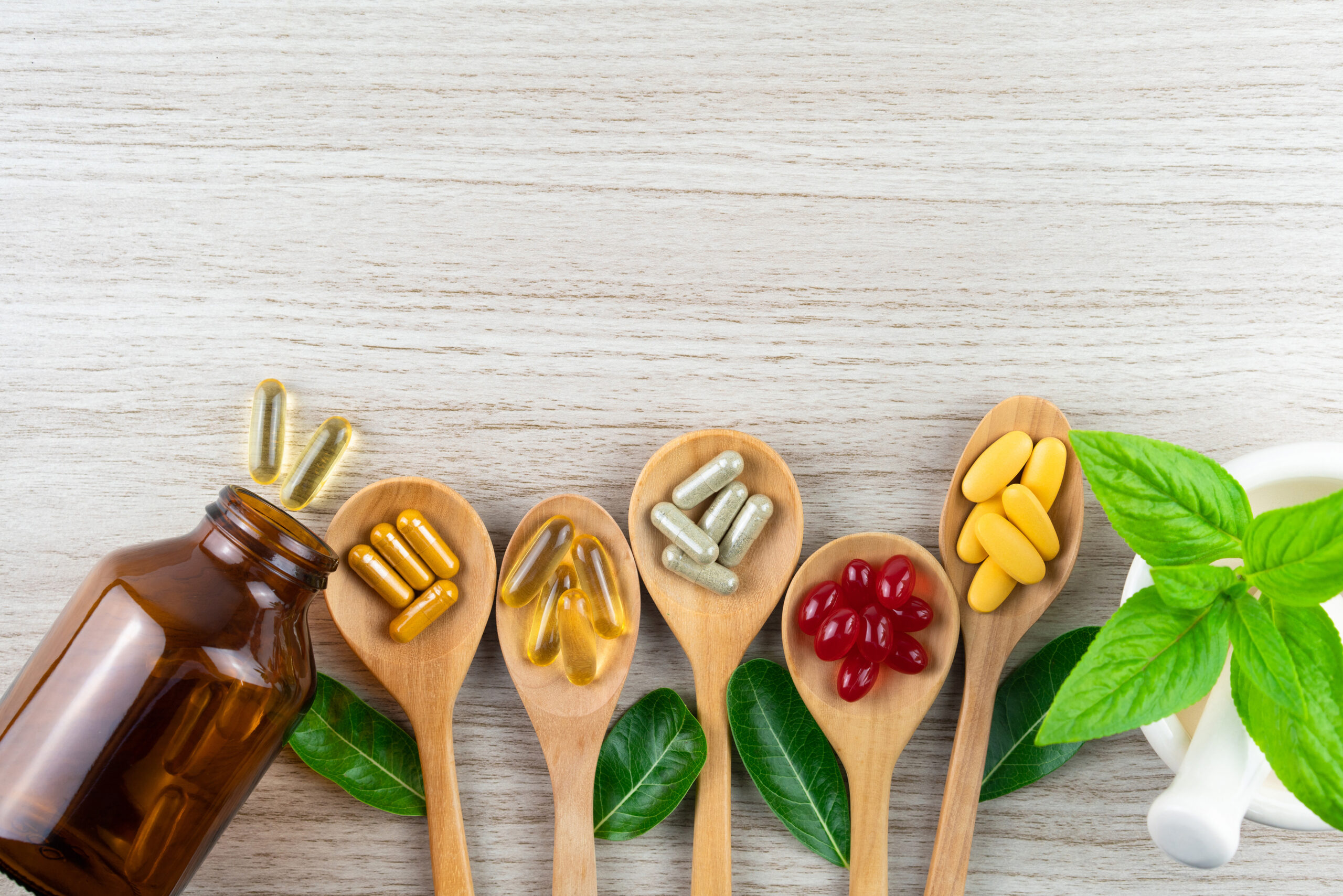 Actif's subscriptions : PRINT + DIGITAL
4 numéros + 2 HS* + 1 Guide AZ Print + Digital
480 € HT
TVA 20% - Tarif valable en France
4 numéros papier livrés dans votre entreprise et consultables par les équipes
2 numéros digitaux hors séries (*HS)
1 numéro spécial Guide AZ livré dans votre entreprise
Chaque numéro en accès numérique: PDF interactif d'Actif's Mag
Accès au contenu unique et spécifique d'Actif's Connect + aux articles dédiés aux abonnés
Accès annuaire des acteurs de la Nutra consultable en ligne pour les abonnés
8 numéros + 4 HS* + 2 Guide AZ Print + Digital
864 € HT
TVA 20% - Tarif valable en France
8 numéros papier livrés dans votre entreprise et consultables par les équipes
4 numéros digitaux hors séries (*HS)
2 numéros spéciaux Guide AZ livrés dans votre entreprise
Chaque numéro en accès numérique: PDF interactif d'Actif's Mag
Accès au contenu unique et spécifique d'Actif's Connect + aux articles dédiés aux abonnés
Follow the latest innovations and developments in the Nutraceuticals market with THE leading trade magazine: Actif's Mag and Actif's Connect. Access all the content and benefits of Actif's Connect on all your screens.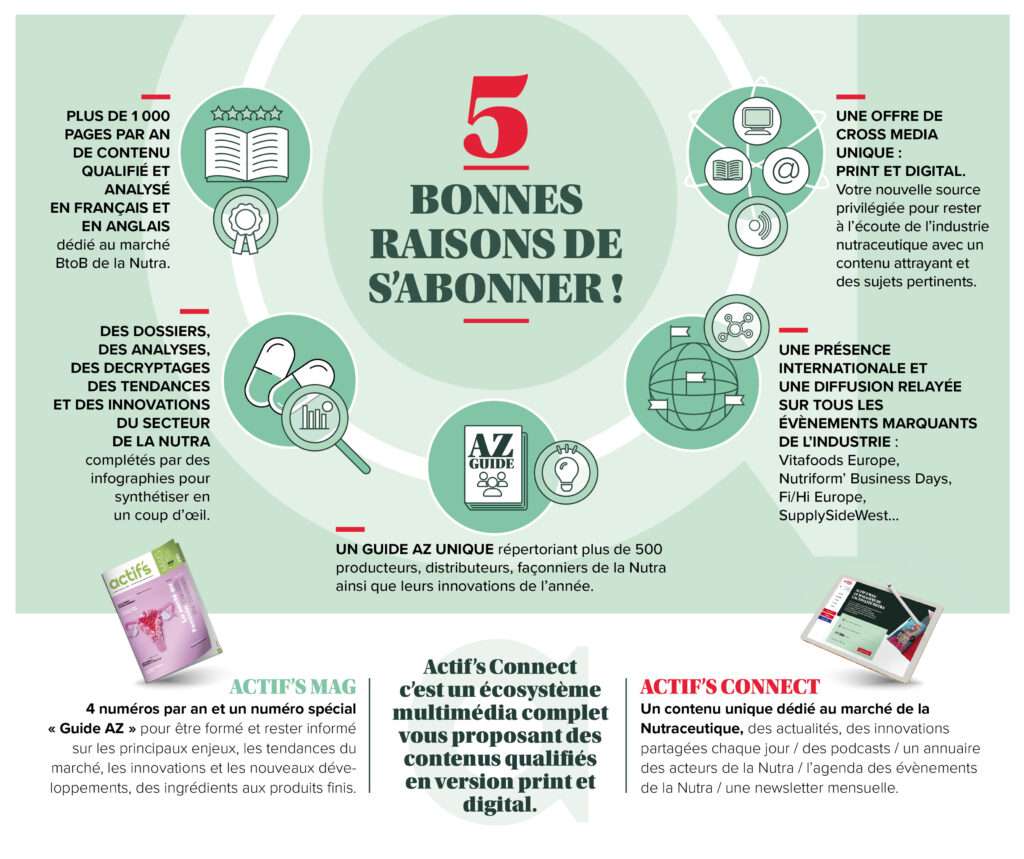 Discover a media ecosystem dedicated to your field: Nutraceuticals
Actif's connect is a complete multimedia ecosystem offering qualified content in print and digital versions.
Actif's Mag: 4 issues a year and a special "AZ Guide" issue for training and information on key issues, market trends, innovations and new developments, from ingredients to finished products.
Actif's Connect: unique content dedicated to the Nutraceuticals market, news and innovations shared daily / podcasts / a directory of Nutra players / Nutra events calendar / a monthly newsletter
FAQ: your questions, our answers
Quand vais-je pouvoir profiter de mon abonnement ?
Subscription takes effect on subscription, upon payment, for a period of one or 2 years, depending on the package chosen.
Combien de collaborateurs de mon entreprise peuvent avoir accès à Actif's Connect ?
Actif's Connect is open to all subscribing company employees. Only accounts (login/password) are personal.
Puis-je résilier mon abonnement à tout moment ?
Yes, you can cancel your subscription at any time by sending an e-mail to smulot@editionsbgm.fr.
Quels sont les avantages de la formule Print + Connect ?
Combine the advantages of digital and print: news/trends posted daily on Actif's Connect and in-depth articles in Actif's Mag! and many more features under development!
Mon abonnement se renouvelle t-il automatiquement au bout d'un an ?
If you have chosen the 1-year formula, the subscription expires on the anniversary date, but is renewable on request!
If you have chosen the 2-year formula, the subscription continues the following year.
Comment recevoir les newsletter ?
The newsletter is free and will be sent to you by email, once a month. All you have to do to receive it is register!